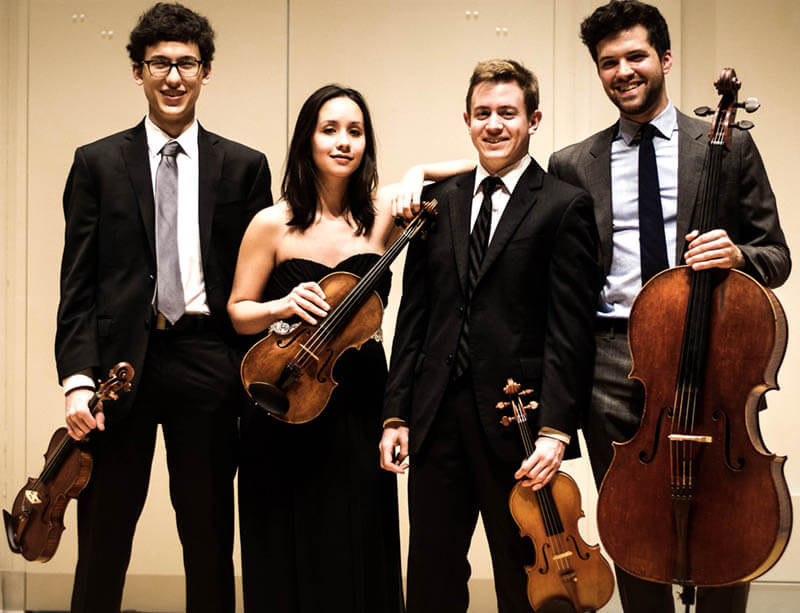 The Kirkwood String Quartet is one of the most sought-after ensembles in Indiana for wedding ceremony music, corporate events, and parties.  The group performs both classical music as well as original arrangements of popular non-classical songs, bringing a level of artistry and professionalism that your guests are sure to notice.
"Our parents and guests absolutely loved Kirkwood Quartet. The quality and variety of music were exceptional. We highly recommend as an elegant addition to any event."
Evan De Long is currently a senior violin performance major at the Indiana University Jacobs School of Music, where he currently studies with Grigory Kalinovsky and is a recipient of the Premier Young Artist Award. Evan has previously studied with Jorja Fleezanis, Margaret Batjer and Joyce Osborn. During his high school years, he performed four times as a soloist with the Thousand Oaks Philharmonic and once with The Pepperdine University Orchestra. As an orchestral musician, Evan has played with many ensembles at the Jacobs School of Music. He is also currently assistant principal second violin of the Owensboro Symphony Orchestra and section first violin of both the Columbus Indiana Philharmonic and the Terre Haute Symphony. He has also participated in summer festival orchestras, including the Round Top Festival Orchestra in 2014 and the National Orchestra Institute Festival Orchestra in 2016. During high school, he was a member of the Young Musician's Foundation (YMF) Debut Orchestra and a substitute violinist for the American Youth Symphony. An avid chamber musician, Evan is currently a member of a string quartet at Indiana University receiving coachings from Alexander Kerr. In 2015-2016, he also was a member of a piano trio, performing in several recitals during the school year. In the summer of 2016, Evan participated in the Domaine Forget Chamber Music Seminar, performing string quartets with artists like Michael Gurevich and Max Mandel. Evan graduated from Trinity Pacific Christian School as salutatorian, and will graduate from the Jacobs School of Music with a Bachlor's Degree in Violin Performance in May of 2017.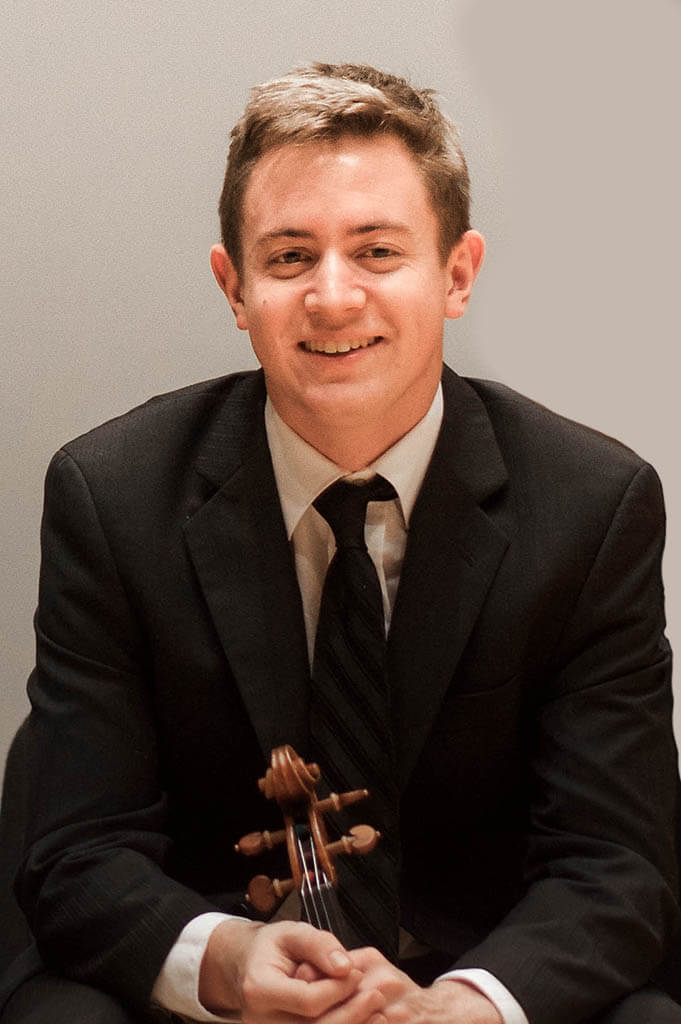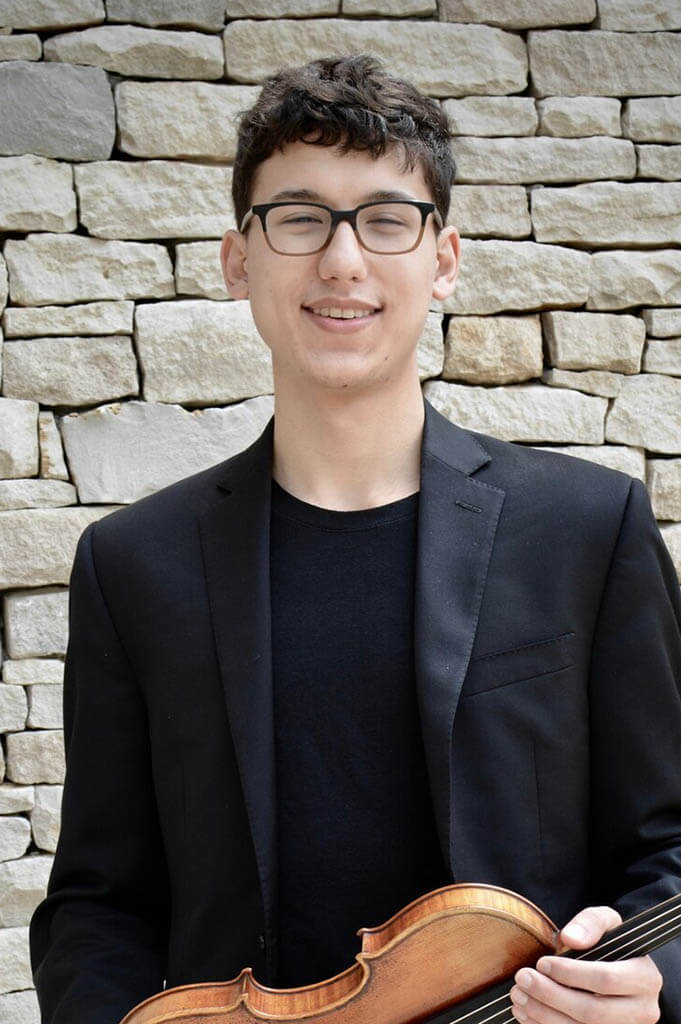 Tristan Siegel, a violinist from New Jersey, is in his third year at Indiana University studying with Alex Kerr. While studying at the Manhattan School of Music Pre-College, he performed as a soloist and with various chamber ensembles in numerous New York venues including WMP Concert Hall, Steinway Hall, Merkin Hall, Alice Tully Hall, and Weill, Zankel and Perelman Stages at Carnegie Hall. In the winters of 2014 and 2015, Tristan was a participant in the New York String Orchestra Seminar at Carnegie Hall. He also participated in the 60th anniversary season of Alexander Schneider Concerts Series presented by The Mannes School of Music. Tristan was a semi-finalist in the 2016 Stulberg International String Competition. He has also played in masterclasses with Arnold Steinhardt, Dmitri Berlinsky, Joel Smirnoff, Paul Kantor, Vadim Gluzman and Cho-Liang Lin.
Caitlyn Fukai is a violist from the Seattle area in Washington state. She started playing in her public school's strings program in fourth grade and began studying privately at the age of 11. During high school, she served as principal violist of the top orchestras in the Tacoma Youth Symphony Association, as well as assistant principal in the High School Honors Performance Series Orchestra at Carnegie Hall. Caitlyn received her bachelor's degree from the University of New Mexico where she studied with Kimberly Fredenburgh and Carmelo de los Santos. During the course of her undergraduate work she won her studio's concerto competition as a freshman, placed third in the school's summer institute's solo Bach competition, and was a member of Quartetto Lusingando which travelled to various public schools to inspire children's interests in music. Caitlyn frequently plays with numerous ensembles, including the Richmond (Indiana) Symphony in which she has served as a guest viola principal in their 2016-17 season. She has performed in masterclasses with Stanley Konopka, Richard O'Neill, Karen Dreyfus, and Elias Goldstein, among others. In 2016 she was a participant in the Music Academy of the West and their String Quartet Seminar, studying with the Takacs Quartet. Caitlyn is in her second year of her master's degree at Indiana University under the study of Atar Arad.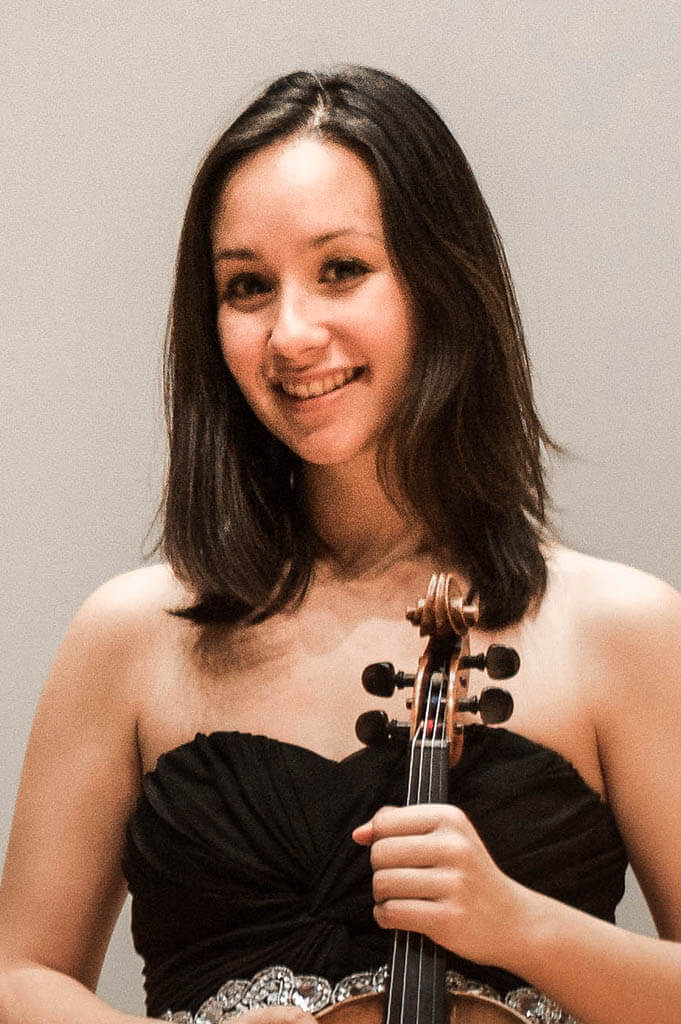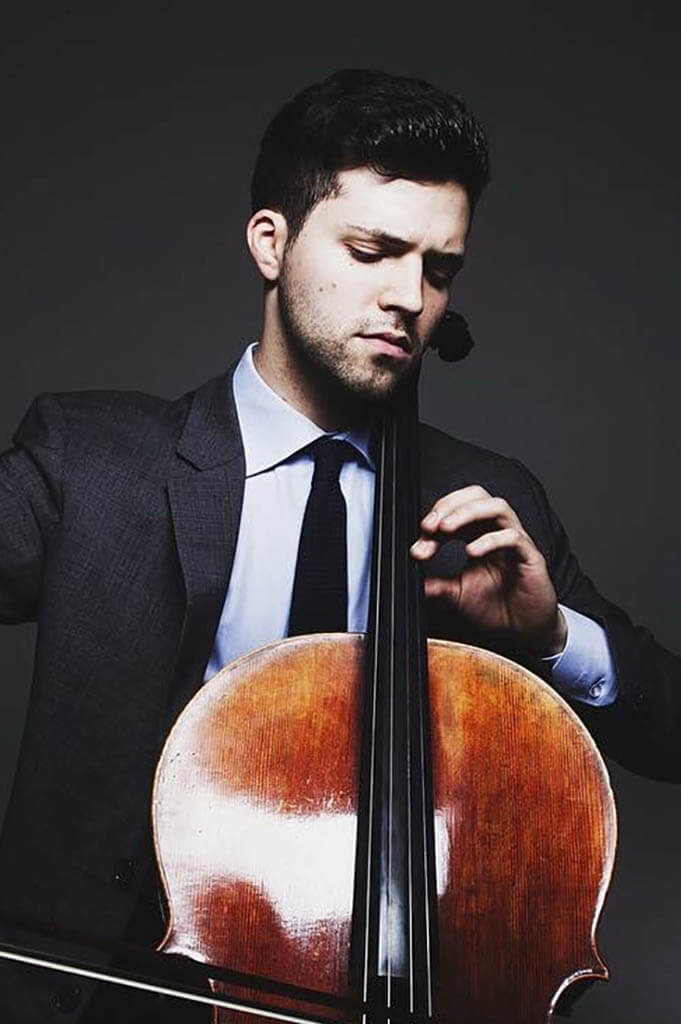 Cellist, Alex Krew, began his musical studies at the age of 5 at the Peabody Institute in Baltimore, MD, going on to graduate with Advanced/Pre-Conservatory certification through the Preparatory's Certificate Program.  He studied with Alison Wells, a faculty member of the Peabody Conservatory, and served as principal cellist of the Peabody Sinfonietta and Peabody Youth Orchestra. In the summer of 2010, Alex was one of four Americans chosen to perform in the opening ceremonies of the inaugural Youth Olympic Games in Singapore, with an encore performance at the Esplanade Theatres on the Bay. Alex began his studies at Vanderbilt University in the fall of 2010, receiving a full-tuition Cornelius Vanderbilt Scholarship to study with Felix Wang. He double-majored in Musical Arts and Economics and went on to become the first ever Blair-to- Owen 5-year MBA graduate. In 2012, he joined the Vanderbilt University Orchestra on a tour of China, with concerts in Nanjing, Yantai, and Xingtai. He has attended numerous summer festivals, including Indiana University Summer String Academy, Yellow Barn, Brevard Music Festival, Bowdoin International Music Festival, and Aspen Music Festival. In 2013, he spent a semester in Australia where he studied with Julian Smiles at the Sydney Conservatorium of Music. Later that year, he won Vanderbilt's concerto competition and performed as soloist with the Vanderbilt University Orchestra. He has performed in master classes for Steven Isserlis, Johannes Moser, Alisa Weilerstein, Laurence Lesser, Steven Doane, and Amit Peled. He is currently pursuing his Master of Music degree at Indiana University under the instruction of Eric Kim.